Home » Profiles
Profiles
Meet the 2013 Interns: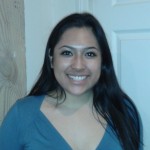 Rocio Lugo-  I was born and raised in Little Village, Chicago and graduated from Spry Community Links High School in 2012.  I am serving as the Outreach Coordinator at Metropolitan Tenants Organization (MTO).  I was placed here through the AmeriCorps Public Allies program.  My work focuses on capacity building and volunteer recruitment for the Tenants' Rights Hotline, which impacts renters all across the City of Chicago.  My passion has always been to give back to the community, and I have found this opportunity at MTO.  I look forward to starting my undergraduate studies in the fall.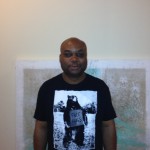 John Mitchell-  This summer, Mitchell joins MTO as the Summer Healthy Homes Intern. His internship here at MTO focuses on the Healthy Homes Project, the Mandatory Inspections Campaign and related housing policy initiatives.  He will be conducting research, assessing tenant's homes, and meeting with political and community leaders to advocate for MTO Initiatives.
He is a Navy Veteran of the Gulf War and a Department of Human Services Caseworker.  Mitchell is a graduate student at Jane Addams School of Social Work at the University of Illinois.  He is a Rogers Park resident and active in several social activism initiatives.   His passion is to provide a voice for minorities and working people at the policy making level. He feels that those who work on the frontline assisting others should take a place at the decision-making table when public policy and programs are discussed.