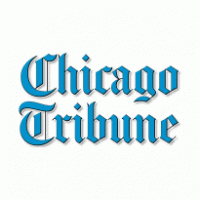 Mary Ellen Podmolik
The Homefront
October 18, 2013
Renters most often seek help from the Metropolitan Tenants Organization when they have problems with a landlord. Now, the longtime Chicago nonprofit is taking to technology in an effort to improve the communication between landlords and tenants while also providing a little protection to both parties.
Squared Away Chicago, a Web-based mobile phone app that the organization is preparing to launch, is designed to help renters and landlords stay in touch, document problems within apartments and create a virtual paper trail if a complaint goes unresolved and an outside party needs to step in to resolve the dispute.
The idea for the app followed a discussion that John Bartlett, the organization's executive director, had with a friend in social media 1½ years ago. While there's a wealth of information on the group's website — it gets more than 10,000 unique visitors a month — Bartlett wondered if there was an easier way to help renters and landlords with the basic issues they face.
Creating such a tool would help not only consumers and landlords, but also the organization. Annually, the group's two dozen employees and its volunteers help 15,000 renters, and the call center handles more than 10,000 phone calls.
The Web app's development, funded with a grant from the MacArthur Foundation, allows a tenant with a smartphone to take a time-stamped photo of a problem inside an apartment and send it, along with a form letter explaining the problem, to a landlord. It could be anything from mold growing along a baseboard to a leaking ceiling or even the serial number of a broken appliance. Tenants can rate how severe the problem is and can spell out on the form when the landlord can enter the unit to correct the issue.
For their part, landlords could use the system to track complaints and document what steps they've taken to correct them. They also could enter all their tenants into the system so they could notify tenants simultaneously of coming building inspections.
"One of the goals with the app is to create a better relationship between landlords and tenants, or at least make that a possibility," Bartlett said. "This makes communication easy and easily documented. When you're on the phone, it's so easy to forget. There are a lot of 'he said, she said.' (This) is a little more formal."
The app was designed because of the prevalence of smartphones. If low-income renters have access to the Web, it's most often through their phones, Bartlett said. Among households with income of less than $30,000 annually, 43 percent own a smartphone, according to a study this year on smartphone ownership by The Pew Research Center's Internet & American Life Project.
"Smartphones are now becoming the norm," said Mark Swartz, legal director of the Lawyers' Committee for Better Housing, who called the app's development "incredibly clever." It could lead to more issues being resolved outside the courtroom, he added.
"The problem we usually see is that tenants only document problems when things get really awful," Swartz said. "To be able to document complaints early will protect tenants if there's an attempt to terminate their lease or otherwise retaliate against them."
Still affordable. Home prices have been rising as consumer demand outstrips the supply of available homes, but the Chicago area remains one of the more affordable housing markets for the middle class, according to real estate Web company Trulia. In the Chicago area, where the median household income is $58,911, a middle-class family could afford homes under $254,000, assuming that no more than 31 percent of income went to home expenses. Almost 75 percent of homes recently listed locally were priced below that level, it said.
However, that same family in Chicago would have a tougher time buying a house elsewhere because the definition of middle-class can vary when it comes to home affordability. For instance, the median household income in the Los Angeles area is about $53,000, not too far off from Chicago's, but only 24 percent of its "middle-class" families can afford a home with a median price of $271,000.
Click HERE to read the article at chicagotribune.com
Twitter @mepodmolik
Copyright © 2013 Chicago Tribune Company, LLC