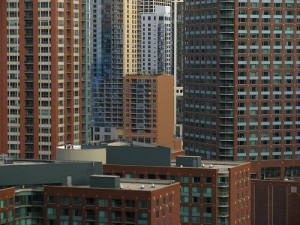 At MTO's 2007 Citywide Tenants Congress, tenants identified poor building conditions and slumlords as one of its three key issues. Tenants proposed several ways to increase landlord accountability. One way was to hit landlords where it counts in their pocket book.
The Chicago City Council at its January 2010 meeting took an important step in affirming tenants' rights to safe and decent housing by passing the Building Code Scofflaw.  Alderman Leslie Hairston introduced the ordinance, in May 2007.  The bill targets landlords who have uncorrected code violations that are habitual, extensive or serious.  These landlords are the worst of the worst and fit the term slumlord.  This ordinance would prohibit slumlords from doing any business with the City of Chicago.
MTO tenant leaders visited and secured the support of majority of the City's alderman. Now that the bill has passed tenants leaders are hoping to expand the bill to include bad management companies.  According to MTO board member and tenant leader, Herman Bonner, "This bill has many possibilities.  As a subsidized tenant I believe that the federal government should adopt a similar law.  There are too many owners receiving federal money who are slumlords."
While it is unknown how many owners this bill will impact.  It does send a message to owners that if you own property and want the City's business you will have to keep your buildings up to code.