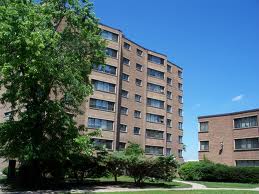 Tenants and organizers have worked long and hard to secure this rehab, and the results are phenomenal! Related Companies was recently honored with the Outstanding For-Profit Neighborhood Real Estate Project Award for Parkway Gardens. At the urging of the Parkway Gardens Tenant Association with support from MTO, Related Companies has successfully taken on one of Chicago's largest, oldest and most troubled housing developments and restored it as an asset to the Woodlawn community.
Once home to Michelle Obama, Parkway Gardens was built as a 13-acre co-op in the 1950's. With 35 buildings and over 700 units, this complex is a cornerstone of the community and we are thrilled to see it restored to its former glory. We are so proud of the tenants of Parkway Gardens!
Watch more about the Parkway Gardens award….