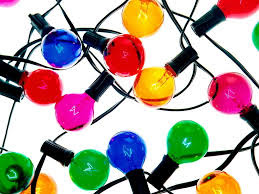 Neema Williams has always paid her rent and utility bills on time. This month was no different. Which is why Ms. Williams was shocked when she arrived home from work on Saturday night to discover her electricity had been shut off.  To make matters worse, Ms. Williams, who lives in the apartment with her son, had no access to the circuit breakers. She called her landlord, but he denied cutting the power off and refused to come out to the building. It was getting late, so she called the police, but they told her it was "a civil matter." Ms. Williams and her son were left in the dark.
Sunday came and went, filled by a blur of fruitless phone calls to various police districts and public officials. She made dozens of calls and still had no solutions, but Ms. Williams didn't give up. She knew what was happening to her was not only wrong, but illegal. "Lockouts" like these turn tenants' lives upside down. The majority of lockout victims are women. Most end up moving, too afraid to face their bully landlords. But not Ms. Williams.
Still without power Monday morning, she called police again. The dispatcher told her they would send a car out to her Lawndale home, but no one ever came. Frustrated, Ms. Williams went to the nearest courthouse. They sent her downtown to the Daley Center, but once she arrived there she was told to go to City Hall. There, she was told that she would need to go to her Alderman's office. That's when she got a hold of our number. Ms. Williams spoke in depth with an MTO organizer about her rights as a renter.

Equipped with the knowledge that Special Police Order 04-01-03 requires police officers to investigate and end illegal lockouts, she stopped into the 10th District station and filed a police report. That should have been enough to end the lockout.
But Tuesday morning came and still there was no power. When Ms. Williams spotted her landlord on the property, she scrambled to call police. Officers arrived too late, but spoke to the landlord over the phone. He refused to cut the power on. A police sargeant told the landlord the power better be on by morning "or else". Ms. Williams and her son would have to spend another cold night with no lights.
Ms. Williams couldn't sleep. At 6:00am Wednesday morning she got up and went to the 10th District station and demanded that they arrest the landlord for failing to restore her power. She returned home, and soon after her landlord did too. Ms. Williams called police quickly, and they showed up promptly. Officers escorted the landlord to the basement, where he faced a stark choice: restore Ms. Williams power or go to jail.
Ms. Williams lights are back on. "But everything about this was wrong," she said. Too many renters face the same problems every day in Chicago. Renters shouldn't have to live in fear of their landlords. People like Ms. Williams do everything right, and many don't know where to turn when things go wrong.
"Everyone needs to know their rights and know that they can't be treated like this", she told MTO. We're glad we were able to help Ms. Williams, and others like her, as we fight to ensure that all Chicagoans have a safe, secure and affordable home.
Stories, like the one above, occur throughout the year. They are made possible by the support of friends like you. Please remember MTO this Holiday Season. Click below to support our work for housing justice!