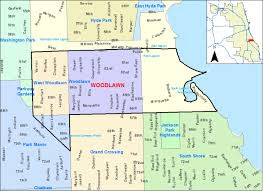 Sheila was exhausted.  Her Woodlawn apartment was cold and unlivable — except to the rats, which constantly made their way in through holes in the kitchen walls.  In her bedroom, cold air flowed freely through gaps beneath vents and windows.  As summer turned to fall, heat ducts that were supposed to deliver warm air instead made Sheila's bedroom feel like a refrigerator.  Sheila kept contacting her landlord, but to no avail.
Then on November 1st, Sheila discovered MTO's 

Squared Away Chicago

, a FREE app for Chicago renters, and began to document the problems.  She quickly learned her rights, and was eager to start exercising them.  She did just that — a step Squared Away makes easy for tenants.
To Sheila's surprise, a contractor was out in a week, taking measurements and installing new windows. But she'd been promised fixes before, so she was skeptical, and as it turned out, for good reason.  Four days later, it was determined the incorrect window had been installed.  It was now mid-November, so Sheila went back to Squared Away and used it to "escalate" the situation with her landlord by sending a 14-day notice officially requesting the repairs be made.  If not, the notice stated, Sheila would exercise her right to withhold a portion of her monthly rent.  Just days before the 14-day deadline, work began in earnest.
On December 13th, she updated us on her situation through Squared Away.  We're proud to report Sheila's apartment has new pipes, air ducts and vents that keep the unit warm, new walls in her kitchen that keep the rodents out, and new windows that seal out the cold, and keep in the heat.  
Sheila is one of nearly 10,000 renters throughout Chicago that MTO has helped this year.  
Please help us continue to help others in the year ahead.
Make the commitment!