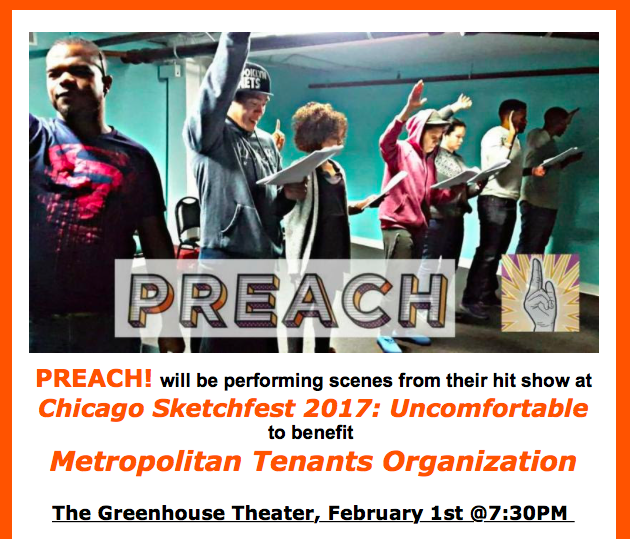 Fighting poverty! Fighting displacement! Fighting injustice! Fighting lead poisoning! Fighting health & achievement disparities! Have your hands free because you'll be wrangling your outta-control belly laughs! 
PREACH! is an Improvised Spoken Word Movement comprised of a collection of hybrid artists who aim to play on the issues we face today. 

The mission of the Metropolitan Tenants Organization is to educate, organize and empower tenants to have a voice in the decisions that affect the affordability and availability of safe, decent and accessible housing. 
Come laugh with us!