Learn about bed bugs, credit repair, foreclosure, repair issues, housing subsidies and more.
Come join us Saturday September 25th from 9am- 2pm at Truman College, 1145 W. Wilson Ave., for the cities largest rental housing expo, hosted by "Chicago Rents Right". The highlight of the expo will be the workshops that will be put on by various organizations including workshops on bed bugs, building code violations, reasonable accommodations for the disabled, subsidized housing, foreclosures, credit repair, updates on the amended Residential Landlord Tenant Ordinance, and even workshops for condo board associations.  There will be translators available for Spanish speaking tenants.  There will be counselors who specialize in foreclosure prevention and general landlord/tenant questions.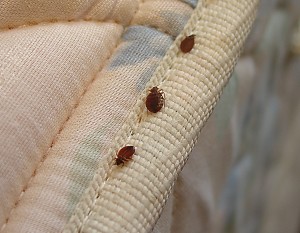 One of the most essential workshops this year will be on the subject of bed bugs. Nationwide, Chicago is one of the top 5 cities being hit by the bed bug epidemic.  The workshop on bedbugs will be useful for those who are trying to get rid of bed bugs and useful for those trying to avoid getting bed bugs.  If Chicago is going to be successful in doing away with this epidemic it will have to be done by those educated on how to effectively exterminate bed bugs AND citizens educated on how to stop the further spread of bed bugs.
"Chicago Rents Right" is a program of the Chicago Department of Community Development, and has a committee comprised of local community organizations, including Metropolitan Tenants Organization, with a common goal of helping tenants and/or landlords.  Admission to the event and workshops is free.