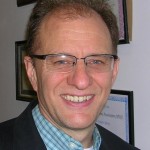 By John Bartlett[1]
The hope of a secure and livable world lies with disciplined nonconformists who are dedicated to justice, peace and brotherhood.  — Martin Luther King, Jr.[2]
The housing crisis of the past few years has revealed glaring social inequities that have thrown the lives of millions of people[3] into turmoil. Tens of thousands have been displaced from their homes.[4]
In the United States there is no guarantee or right to housing. The lack of a guarantee means nearly 750,000 Americans[5] either live on the streets or in a shelter, and thousands more live in unsafe, unhealthy situations in fear of losing their home. This crisis calls out for innovative tactics, strategies, and interdisciplinary collaborations to make housing a positive right, one to which everyone is entitled.
Everyone needs a home. Without housing it is nearly impossible find a job, get a good education, or enjoy many of the privileges protected in the Constitution. Promoting and developing laws and a consciousness that housing is a human right offers a framework for creating a social movement and legal precedents to institutionalize the fulfillment of this basic need.
The Case for Making Housing a Human Right
Many people have articulated that housing is or needs to be a human right. For instance, in his 1944 State of the Union address, Franklin Delano Roosevelt spoke of a Second Bill of Rights "under which a new basis of security and prosperity can be established for all regardless of station, race, or creed."[6] Included in the Second Bill of Rights was "The right of every family to a decent home."[7] The former president recognized that without a home, individuals could not have genuine security or reach their full potential.
Four years later in 1948, the United Nations General Assembly passed the Universal Declaration of Human Rights (UDHR) by a vote of 48 to 0.[8] Article 25 states, "Everyone has the right to a standard of living adequate for the health and well-being of himself and of his family, including food, clothing, housing and medical care and necessary social services . . . ."[9] Thus the U.N. has acknowledged housing as a basic human need to which everyone has a right and that all nations have a responsibility to ensure.
To further expand on the protections and rights of the UDHR, the United Nations in 1966 adopted the International Covenant on Economic, Social and Cultural Rights (ICESCR).[10] The document is a treaty that commits parties to work toward the granting of economic, social, and cultural rights to individuals. Article 11(1) reads, "The States parties to the present Covenant recognize the right of everyone to an adequate standard of living for himself [or herself] and his [or her] family, including adequate food, clothing and housing, and to the continuous improvement of living conditions." [11]
To date 160 nations have ratified the treaty.[12] The United States is signatory to the treaty but is one of a handful of countries that has refused to ratify it.[13]
The U.S. failure to pass the ICESCR is indicative of its current movement away from a human rights perspective and counter to world opinion. For a short time, the U.S. appeared to be moving toward making housing a human right. In 1949, Congress passed landmark housing legislation.[14] In the preamble to the 1949 Housing Act, Congress called for "the realization as soon as feasible of the goal of a decent home and a suitable living environment for every American family, thus contributing to the development and redevelopment of communities and to the advancement of the growth, wealth, and security of the Nation."[15] The Housing Act of 1949 included sweeping expansion of the federal role in mortgage insurance and the construction of public housing.
But since then, wars and changed national economic priorities have meant that ensuring an individual's right to housing is no longer a primary concern. The Housing Act of 1949 called for building more than 800,000 public housing units by 1955.[16] The U.S. fell far short of this goal, building only 463, 000 between 1949 and 1967.[17]
The failure to move toward housing as a human right can be seen in many depressing statistics. Over the course of a year, between 2.3 million and 3.5 million people will live either on the streets or in an emergency shelter.[18] The National Center on Family Homelessness estimates that more than 1.5 million children each year will experience homelessness in America — that is, one child out of every 50.[19]
Many families and individuals who have a home are struggling or living in substandard housing.  According to the Joint Center for Housing Studies of Harvard University, "In 2009, 19.4 million households paid more than half their income for housing, including 9.3 million owners and 10.1 million renters."[20]
In Chicago, the Rehab Network estimates that 117,000 households are paying more than 50 percent of their income for housing.[21] The threat of eviction looms over these households. Eviction court is a part of the problem. A study conducted by the Chicago-based Lawyers' Committee for Better Housing found that the average eviction court case takes 1 minute and 44 seconds.[22] All these statistics and figures point to the fact that the housing market in the U.S. is broken and in need of fundamental change.
Creating a Right to Housing
Given the dire situation faced by many Americans, a right-to-housing framework offers community groups and public interest attorneys an outline to understand the underlying causes of the housing crisis and a mechanism to build upon the current housing laws.
Some laws exist that can be used to bolster an individual's right to housing. For instance, most states have laws that ensure tenants or homeowners have a court hearing before their home can be taken from them. In Chicago, the Municipal Code's Residential Landlords and Tenants Ordinance states, "It is unlawful for any landlord or person acting at his discretion knowingly to oust or dispossess any tenant from a dwelling unit without authority of law. . . ."[23] The warranty of habitability, which is likewise law in many states, is an example of a legal guarantee that protects renters from living in unsafe or unsuitable conditions.[24] These are laws already in place in the U.S. that can be built upon to create a right to housing legal framework.
A right to housing is far different from current government subsidy programs. The current programs provide recipients with few guarantees. For instance in Chicago 13.3 percent of voucher tenants move every year.[25] Secondly, these housing subsidies do not reach very many people. In the U.S., an estimated 15.5 million households are eligible for tenant-based housing subsidies, yet only one in four receives them.[26] A right to housing is a positive right that guarantees the availability and affordability of safe, decent, and accessible housing for all.
For guidance, the United States should look to other nations that treat housing as a right. Australia, for example, is a signatory to the ICESCR. The Australian Human Rights Commission states that "the right to housing is more than simply a right to shelter. It is a right to have somewhere to live that is adequate."[27] When determining what the right to housing means, the commission looks at a range of factors, including:
legal security of tenure; availability of services, materials, facilities, and infrastructure; affordability; accessibility; habitability; location; and cultural adequacy. Australia's human rights framework provides an avenue for advocating equitable housing for everyone and is one that should be adopted here.
An obstacle to adopting such a far-reaching perspective is posed by the libertarian and pro-business views of many legislators, organizations, and businesses. They view housing as a privilege, and if an individual does not have housing it is the fault of the individual[28] or government programs to help the poor.[29] This is a strong and powerful influence on the American psyche and one that seeks to maintain the status quo.
But there is hope. Take for instance the civil rights movement of the post-World War II era. America was changed by Brown v. Board of Education.[30] This precedent-setting case furthered a process of chipping away at firmly entrenched Jim Crow laws. The civil rights movement had to create laws to protect black people where there were none. It challenged ingrained philosophies of white supremacy and a belief in separate but equal. In the end, the civil rights movement helped to enact laws that improved people's lives and led to a change of consciousness so that overt discrimination is no longer an accepted norm. The same type of movement can arise to change America by making housing a human right.
Applying the Framework: An Innovative Legal Challenge in Westchester County
A 2009 out-of-court settlement involving Westchester County in New York provides an example of how a creative legal strategy can expand housing rights in this country. In this case, the New York City-based Anti-Discrimination Center (ADC) sued Westchester County for falsely claiming on its U.S. Department of Housing and Urban Development (HUD)-managed grants[31] that it was affirmatively furthering fair housing.
The basis for this requirement and the lawsuit was the Fair Housing Act of 1968. The act states, "The Secretary shall administer the programs and activities relating to housing and urban development in a manner affirmatively to further the policies of this subchapter."[32] There is no statutory definition of the term "affirmatively furthering fair housing." HUD is charged with defining and enforcing the policy.  HUD interprets the affirmatively furthering fair housing provision as requiring a grantee to:
Conduct an analysis to identify impediments to fair housing within the jurisdiction.
Take appropriate actions to overcome the effects of any impediments identified through the analysis.
Maintain records reflecting the analysis and the actions taken in this regard.[33]
Even though Westchester County signed an affidavit stating that it was affirmatively furthering fair housing, none of the reports the county submitted to HUD made any mention of housing discrimination or housing segregation.[34] While the county was developing affordable housing, it was doing so in areas that for the most part already had high concentrations of poverty and already had many affordable units; in other words, the county was not trying to expand the reach of affordable housing into new areas. In 20 municipalities[35] that received CDBG money through the county, not one unit of affordable housing was developed. Many municipalities were spending money without any consciousness about its obligation to expand housing opportunity. The county was doing nothing to enforce the requirement on these municipalities.[36]
ADC's Executive Director Craig Gurian sued under the federal False Claims Act, which offered two advantages for a plaintiff. First, the statute allows a private citizen to act as a private attorney general to bring a suit against a false claim.[37] The other advantage was that the ADC did not have to find a "smoking gun" that the county was discriminating; rather, the county had to document that it actually performed its duty to affirmatively further fair housing.[38]
The county could not meet its burden. In response to a Freedom of Information request, Westchester County Department of Planning Deputy Director Norma Drummond admitted she could not find any documentation.[39] This and other evidence and testimony demonstrated that the county was not fulfilling its obligations. The U.S. government eventually joined the lawsuit, and the Westchester County agreed to settle the case in August 2009.[40]
As a result of the agreement, the county put aside more than $50 million for the development of affordable housing.[41] A minimum of 750 units of affordable housing would have to be built in mixed-income, low-poverty neighborhoods; 20 percent of those units would have to be affordable to households making at or below 50 percent of the area median income.[42] The county also agreed to implement policies that would affirmatively further fair housing, including legislation to ban "source of income"[43] discrimination.[44]
Provoking Social Change Through Lawyer-Housing Activist Partnerships
The effect of the agreement is much larger than the $50 million the county committed to spend on affordable housing. The case is important because of its social justice implications.
On a national level, hundreds of entities receiving HUD funding must now document they are affirmatively furthering fair housing.[45] Working with attorneys, community organizations can use the prospect of a lawsuit to get jurisdictions to take action on much-needed legislation. Currently in Illinois, the Metropolitan Tenants Organization and a coalition of other groups are working to pass a ban on source-of-income discrimination in Cook County.
One of the arguments that proponents are making is that such a ban would help Cook County demonstrate that it is affirmatively furthering fair housing, because voucher holders are predominately people of color, the disabled, or senior citizens. Passing the law would demonstrate the county is concerned with discrimination, as this law would allow people to move into previously inaccessible communities and would create more diverse and integrated housing. As previously noted, Westchester County had to adopt source-of-income legislation as part of its false claims settlement.
Are there other opportunities in which lawyers and activists can work together to expand housing rights in this country? Some possibilities are:
• A national source-of-income campaign
This would involve changing the federal Fair Housing law to make it illegal for landlords to discriminate against Section 8 voucher holders. Lawyers can work with community organizations to file lawsuits against counties and municipalities.
• Campaigns to end lockouts
Lockouts occur when landlords evict tenants without going to court. Ending lockouts is important because if housing is a human right then no tenant or homeowner should lose his or her home without due process. On the individual level, it is devastating for a tenant to be suddenly ejected from his or her home without warning. Attorneys can sue landlords for illegal evictions or force landlords to reinstate the tenant through court injunctions. Community groups can identify problematic landlords or police officers who fail to enforce laws prohibiting lockouts. And on a broader legal front, lawyers can examine avenues to hold government agencies liable for failing to enforce laws against these extralegal actions.
• Campaigns for mandatory inspections of all rental housing
Municipalities and other government agencies need to be responsible for ensuring that all residential properties meet certain codes of health and safety. Attorneys can work with community organizations to create high-profile legal cases against slumlords. The two could work together to get poor housing conditions designated as an impediment to fair housing, which could then trigger the affirmatively-further-fair-housing mandate.
• Just-cause campaigns
A property owner should be required to have a justifiable reason to evict a resident. No one should have his or her tenure interrupted because of discrimination, retaliation, or any other unfair reason. Lawyers could force "no cause" evictions to trial, thus making them difficult and costly while demonstrating their general injustice.
• Campaign to limit foreclosures 
In Boston, advocates have created no-eviction zones in communities. Whenever residents are threatened with eviction due to foreclosure, people surround buildings, making it difficult to remove the inhabitants while attorneys work with organizations to make evictions difficult.
All these campaigns could help to further the notion that housing is a human right. The campaigns begin with community organizations meeting with attorneys to make strategic decisions to move forward on broader initiatives, which can lead to a step-by-step process of claiming housing a human right. Making housing into a human right will not happen overnight. But if attorneys and community organizations work together it can happen.
No one, especially children, should have to go without a home. Adopting the housing-as-a-human-right framework is the first step to making sure that everyone has the right to securing safe, decent, and accessible housing that is affordable. Defining housing as a human right allows for an expansive outlook that goes beyond viewing housing as merely a roof over one's head or a commodity for sale.
Creative legal action coupled with the people power of community organizations can move society in the direction of housing as a human right. Just as the legal action in Westchester has opened new possibilities, so can other yet-untried legal actions make housing into a human right. As Martin Luther King Jr. said: "Human progress is neither automatic nor inevitable. . . . Every step toward the goal of justice requires sacrifice, suffering, and struggle; the tireless exertions and passionate concern of dedicated individuals."[46]
This article was published in the Public Interest Law Reporter, Vol 17, No 3 from the Loyola University Chicago School of Law, Summer 2012: click HERE to read it.
---