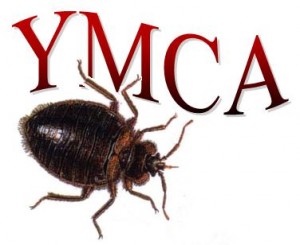 On Thursday, June 23rd, please join the Metropolitan Tenants Organization at a rally supporting a YMCA senior, disabled resident, Alonzo Carter. Alonzo is a member of the Emil Jones Tenant Council in a property owned and managed by the YMCA.  The YMCA's Emil Jones building is a senior complex located at 19 E. 110th Place.  The YMCA filed an eviction case against Alonzo in housing court for non-compliance for bed bug extermination – a strenuous process involving heavy lifting, moving of large furniture, etc, which is often too arduous for elderly and disabled residents to do without assistance.
In an effort to comply with the bed bug extermination of his unit, Alonzo threw out some of his furniture.  The property managers instructed the building maintenance team to remove some of his furnishings, which according to bed bug experts, is illegal and typically not necessary. The disabled tenant was also required to do some heavy lifting of furniture.  Although there was an infestation in multiple units and many tenants were unable to fully comply with with the preparation process, the only 2 eviction cases filed were against members of the tenant council.
At a jury trial that took place on April 20, 2011, he was found guilty.
Despite the jury's poor decision there is still hope!  His attorneys
are filing a motion for Judge Leonard Murray to overturn the eviction.
Bed bugs have become a common nuisance in the City of Chicago and renters should be aware of potential illegal landlord retaliation. Chicago is fifth in the nation in terms of severity of bed bug epidemics.
Come join us and demand that the YMCA drop this case and learn about your renter's rights regarding bedbugs.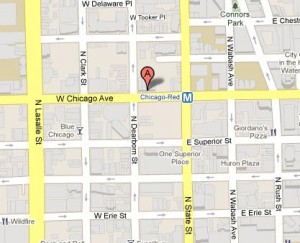 Where:   Thresholds Lawson YMCA
Address:  30 West Chicago Ave.
Chicago, IL. 60654
Just of the Chicago stop on the Red Line.
When: Thursday June 23rd @ 12 noon
This event is being sponsored by the Metropolitan Tenants Organization's Community Congress of Tenants.  If you need further information please contact Robert Clack, 773.292.4980 ext. 242.