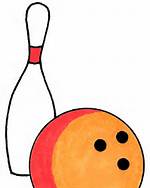 Participate in Bowl-a-MANIA 2013!
On August 24, 2013, from 3:00pm to 6:00pm
at the Diversey River Bowl located at
2211 W. Diversey;
MTO Board, staff members and friends will participate in the 26th Annual Bowl-a-thon fundraiser.
COME JOIN IN THE FUN!
There are lots of ways you can get involved:
• Form a team! Grab three friends and raise pledges to support MTO's work. OR
• Join a team – Can't find three friends to bowl with – call Clarissa (773.292.4980 ext. 222). She will put you on a team. Then start collecting pledges.
• Be a Bowl-a-thon Booster – So you can't bowl but you still want to join in on the fun? Be a Booster! Grab a pledge sheet off the website and start collecting pledges. Boosters are entered in a special category to win a prize at the event.
• Make a donation – If you want to support the effort but are unable to attend the event, go to www.tenants-rights.org and click on Bowl-a-MANIA 2013. There you can make a donation to help support our efforts to raise $8,000 this year.
Here are details:
• You must be registered to participate. Call Clarissa at 773.292.4980 ext. 222 and register as a team, extra bowler or booster. She'll give you all the details.
• Any bowler or booster must raise at least $75 to bowl free, get free rental shoes and enjoy pizza and soda for dinner. WE HOPE YOU RAISE MUCH MORE but you must raise at least $75 or pay for your bowling and dinner.
• Visit the website at www.tenants-rights.org and click Bowl-a MANIA 2013 to find your pledge sheets and make donations.
• Bowling starts promptly at 3:00pm. All of your team members must be on the lane and ready to rumble at 3:00pm
• We will bowl three games per team.
• There are lots of prizes.
• We'll have tons of fun.
• You want to be there!
Download a pledge form below…..