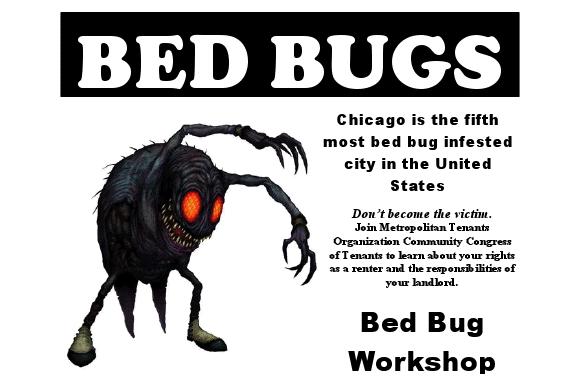 MTO will be hosting a Bed Bug Workshop at the Chicago Urban League (4510 S. Michigan) on Thursday, Jan 20th from 6 to 8pm. Free parking is available. Sandwiches and refreshments will be served, courtesy of COSI.
MTO's resident bed bug expert will tell you what bed bugs are, describe early signs of an infestation, and outline what to do and what not to do.
No need to RSVP – this workshop is free and open to the public.
For more information, please contact Farid at 773.292.4980 x 236 or Robert at 773.292.4980 x 242.