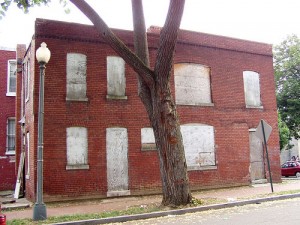 Foreclosure is a nationwide epidemic that crosses color lines, socio-economic status and affects all communities.  Often, when it comes to the foreclosure discourse, it is a common misconception that homeowners are solely affected; however, according to a report by the National Low Income Housing Coalition, renters make up close to half of foreclosure cases on a national level.  This crisis is one that destroys communities and doesn't discriminate between renters and homeowners.
The Metropolitan Tenants Organization (MTO) is at the forefront of addressing this housing crisis. Currently, MTO works in the East Garfield Park area with a focus on tenants who live in buildings that are going through the foreclosure process.  Our primary goal is to inform tenants of their rights and responsibilities concerning the foreclosure process.  In addition, MTO is part of a citywide Foreclosure Convening Committee that strives to shape public policy that will alleviate the negative affects of foreclosure on our communities.
On July 28th, the Chicago City Council unanimously passed an amendment to the Vacant Property Ordinance. For the past year, the Foreclosure Convening Committee has stressed the importance of holding banks accountable for maintaining properties in the foreclosure process.  This amendment, supported by Mayor Rahm Emanuel, holds banks responsible to preserve and maintain these vacant properties. This is a huge victory and something communities throughout Chicago should celebrate. As the Mayor mentioned after the vote, "Now the real work begins, and conversations with the banks must start." This statement is encouraging because it hints at the most important next step – enforcement.
Enforcing the Vacant Property Ordinance is vital to the sustainability of our neighborhoods throughout Chicago.  According to a study by the Homeownership Preservation Foundation, each vacant property costs taxpayers between $19,000 and $34,000 in security and maintenance expenses. Taxpayers can no longer foot the bill, and our city can no longer shoulder the socio-economic burden of vacant properties. On July 20th MTO tenant leader, Ms. Patricia Hightower, gave impassioned testimony at a City Council Committee hearing on the Vacant Property Ordinance. Her testimony provided a clear perspective of how vacant properties affect her neighborhood.
Click here to read her testimony.