I went to went to Lake Vista Apartments almost three weeks ago at the beginning of September.  The building looked amazing.  Almost everything is new.  The first floor was WOW. I wished I had taken pictures of the building when we started because the change is incredible.  I would move in there, it looks so good.  Seeing the change reminds me of the power tenants have when they work together.
I first went to the building almost 13 years ago and it was a mess.  Lake Vista tenant Mr.  Green called our hotline because he wanted to start a tenants association.  Mr. Green believed in housing equity. He did not think it fair the low-income residents in his building should live in fear because of poor security.  Tenants complained of being robbed in the hallways and parking lot.  With MTO's help, tenants formed the Lake Vista Tenants Association and elected Mr. Green as President.
His first step as president was to set up an all tenants meetings with the manager and the property owner.  At the meeting, Mr. Green laid out the tenants demand for 24-hour security.  While the owner did not agree to that, the owner did agree to install security cameras in the parking lot, laundry rooms and throughout the first floor.  Security improved.
Improved security was just the beginning for the Lake Vista Tenants Association.  The building was old and in need of maintenance.  The building had pests, mold, appliances and cabinets that were as old as many of the residents.  As President, Mr. Green made sure the tenants understood the RLTO and that they engaged with HUD, the holder of the purse strings.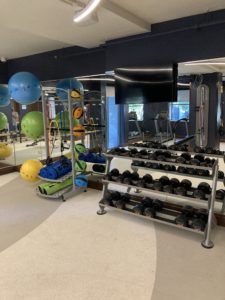 Mr. Green and the other tenants testified every year at MTO's HUD Tenants Town Hall.  The tenants association challenged the owner as well as HUD officials to take care of the problems and make the building better for the senior residents. In the end, the owner and HUD officials agreed to rehab the entire complex.
The $14 million rehab is complete. The tenants have new meeting and exercise rooms, new cabinets, remodeled kitchens, and it is all repainted.  Unfortunately, Mr. Green did not get a chance to enjoy the new construction of the building as he is with his Lord but I am proud to say he played a huge role in it. Organizing works.  By David Wilson, Community Organizer