Happy New Year!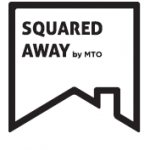 We want to thank you for your support over the past year. Together we made significant strides towards making sure that everyone has safe, decent and accessible housing that is affordable. Together we can build on the successes of 2013 to make 2014 an even better year. Our number one success in 2013 was the day in and day out work MTO did to help more than 10,000 renters. Our hotline answered over 9,300 calls! As a result, tenants were able to get heat restored, leaks fixed, evictions stopped, security deposits returned and more.
One example of the effectiveness of our work is demonstrated when two tenants separately called the hotline one afternoon after receiving notices telling them to be out the next day. Staff went immediately into action, meeting with the tenants, contacting an attorney and sending out a press release. While the police were trying to evict the 15 households in front of television cameras, two renters and an attorney were in court successfully suing to stop the vacate orders. All 15 families received an additional 2 weeks to move plus $1200 per family moving expenses. This is what MTO is about!
Our 2013 successes include:
Our Tenants Rights Hotline answered over 9,300 calls.

Passage of the Source of Income amendment to the Cook County Human Rights Ordinance, which makes it illegal to discriminate against Section 8 voucher holders;

The development of new renter mobile phone app, 

www.SquaredAwayChicago.com

;

For the first time in our 28 year history, MTO raised more than $1,000,000 to improve the lives of renters.

MTO trained 150 volunteers to answer the hotline, meet with elected officials, facilitate meetings, etc

Organizers worked with renters to form 50 tenants associations.  The associations won real victories including relocation assistance, a new playfield at Parkway Gardens, stopped illegal evictions, etc

MTO nearly doubled our social media presence.  We now have 620 Twitter followers and 192,000 annual visits to our website.

The agency started a new project focusing on renters in foreclosure.

We joined in citywide advocacy campaigns such as Keep Chicago Renting and Take Back Chicago

Our annual HUD Town Hall attracted over 100 subsidized renters.