Bowl-a-thon
Strike! MTO'sAnnual Bowl-a-thon
Saturday, August 20, 2016, 3 to 6 pm
Diversey River Bowl 2211 Diversey, Chicago
Each year the Metropolitan Tenants Organization sponsors a bowling tournament to raise funds to support our mission to educate, organize and empower tenants to have a voice in the decisions that affect the affordability and availability of safe, decent and accessible housing.
Every member of MTO's staff heads a bowling team.
Sign-up now to support your favorite Team Captain.
Or, compete with them by forming your own team of four. *
(Teams commit to raising $150 or more in donations or "per pin" pledges)
 CLICK ON THE BOWLING BALL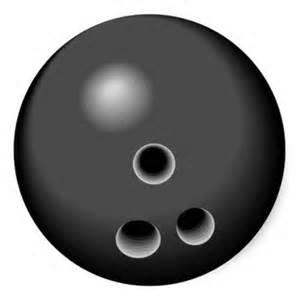 TO MAKE A DONATION OR PLEDGE.
 Pizza and Beer for participating Teams.
Awards to be given in multiple Team and Individual categories.
Awards have been donated by:
Chicago Wolves; Music Box Theatre,  Lou Malnati's Pizzeria; Zanie's Comedy Nite Club; White Sox; Glessner House Museum; Jewel-Osco; Brookfield Zoo; and more!
* To form your own team, call 773-292-4980, extension 230.
Unincorporated Cook County Home to Many Housing Problems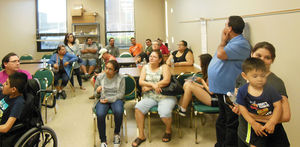 Without the protection of laws like Chicago's Residential Landlord and Tenant Ordinance, renters in unincorporated communities in suburban Cook County are often the victims of unscrupulous landlords and property managers.
In March, that fact became an urgent problem for renters in an apartment complex in Rosemont, many of them long-time residents, when they began receiving eviction notices from

Tri-United

, the property manager & real estate investment trust that purchased the buildings. Tri-Unity  plans to renovate the apartments, raising the one-bedroom rents from $750 to $1,300 a month.
Ownership of the buildings changed in early April, but tenants were never notified. Many residents report the wife of the former owner (Dominic Santoro) showed up demanding cash pre-payments of their May rent, which several of them paid, but which Santoro was not entitled.  When Tri-City took over on April 15, tenants were informed May rent was payable to them, and that it had no record of payments to the former owner. 
Tenants also reported that Caroline Echo, representing Tri-Unity, showed up at their door and demanded May rent payments, telling tenants if they didn't pay she'd return with police to forcibly evict them.  Residents said Echo had with her two members of the auxiliary police unit, affiliated with the City of Rosemont. 
The "auxiliary police" operate independently of the Rosemont Police Department (RPD).  RPD has told residents that the Auxiliary Police do have a record of being at the complex.  RPD also pointed out that only the Cook County Sheriff's Department has statutory authority on evictions, and even then they cannot be implemented without a court order.
MTO has helped residents organize a community meeting to discuss their options – which are limited in the absence of local laws addressing landlord-tenants issues; and MTO has helped residents secure an attorney who has formally demanded a meeting with the new management company to address the situation.  The deadline for a response to the letter from the attorney was Monday, June 20.
So far, Tri-City has stonewalled tenants, MTO, and the press. Updates to follow…