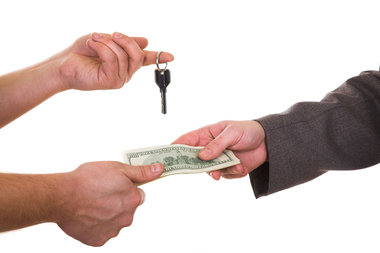 Chicago law requires landlords to pay tenants interest any time they pay any sort of deposit or prepaid rent as part of renting an apartment. Chicago law requires that the landlord pays the tenant interest. Each new year the interest rate is re-calculated as part of the Chicago Residential Landlord and Tenant Ordinance (RLTO) § 5-12-080 and 5-12-081. The security deposit regulations in the RLTO cover all conventional rentals in Chicago, including apartments, condos and townhouses, and single family houses – except when the property owner also occupies the same building and the building has six or fewer units.
The City of Chicago 2016 residential rental deposit interest rate is 0.010 percent using the RLTO formula. That rate equals one penny per hundred dollars of deposit held. This applies to all types of deposits collected or renewed during 2016, including pre-paid rent such as "last months rent." The rate is the same as 2015.
Interest must be paid on deposits held more than six months, and must be paid once a year within 30 days of the anniversary of when a lease commenced or a month-to-month rental agreement started, and within 45 days of when a rental unit is vacated.
The RLTO also requires that landlords:
issue a separate receipt for each deposit.

place each deposit in a separate federally insured bank account within the State of Illinois.

provide written notice as to what bank holds the security deposit and;

promptly inform the tenant who receives the deposit when it is transferred to another bank or management company, or upon sale of the property.
Fees, such as move-in and move-out fees, are not regulated in Chicago or Illinois, however, these fees must clearly be labeled as non-refundable, and must not be so large as to be disguised deposits in an attempt to evade deposit regulations. Non-refundable fees do not generate interest, can be deposited into the landlord's regular accounts, and are not returnable. Collecting of both fees and deposits is not prohibited.
For assistance related to security deposits, contact the Metropolitan Tenant Organization telephone support Hotline at 773-292-4988, or submit a written question here, or use the comprehensive MTO computer and smartphone app service, Squared Away Chicago.
Author: Ed Sacks, Mediator, writer, and trainer